Virginia Carson
FOUNDER / PRINCIPAL
As a Registered Architect in the State of Texas with a background in commercial, retail, and residential projects, she brings 20+ years experience in all aspects of the design field.  Working as an Intern and eventually as an Associate for several major Dallas Architecture firms, Virginia now concentrates on residential projects.
Certified by the National Association of Home Builders as a Certified Aging in Place Specialist (CAPS).
Ms. Carson also donates her skills as a Co-Chair for the IDEAS organization dedicated to parents and educators of dyslexic students.
Texas Board of Architecural Examiners – Registered Architect
University of Texas Arlington – Bachelor of Science in Architecture
University of Florida – Associate of Arts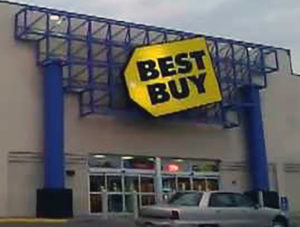 As an Intern Architect for a Dallas firm in the late 1980's, Virginia was put to the task of developing storefront shell building designs for the new 'Best Buy' client.  Her concept of the large yellow price tag on the facade became prototype, and is the well-known logo in use today!